PhD Position – Model Compression, Transfer Learning and Local Learning for Large-Scale AI
Employer

Forschungszentrum Jülich GmbH

Location

Germany (DE)

Salary

75% of pay group 13 of the Collective Agreement for the Public Service (TVöD-Bund)

Closing date

Oct 1, 2022
View more
Discipline

Job Type

Organization Type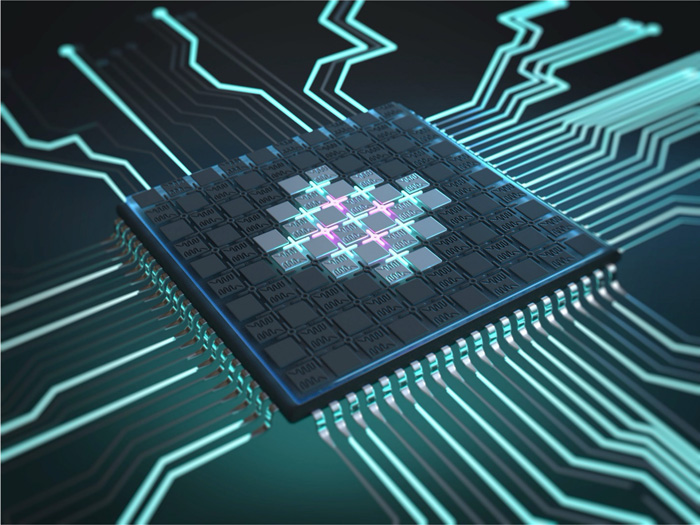 Conducting research for a changing society: This is what drives us at Forschungs­zentrum Jülich. As a member of the Helmholtz Association, we aim to tackle the grand societal challenges of our time and conduct research into the possibilities of a digitized society, a climate-friendly energy system, and a resource-efficient economy. Work together with around 7,100 employees in one of Europe's biggest research centres and help us to shape change!
Very large-scale neural networks and their transfer or distillation to specific problems are key to enable the widespread application of AI technologies. Training, maintaining, and distilling large-scale models is a very challenging task, requiring huge computational resources. However, the brain is a comparatively large neural network, and yet is able to learn and update its model of the world in an energy-efficient, local, and online manner.
Research at the Peter Grünberg Institute – Neuromorphic Hardware Nodes (PGI-14) – and the Peter Grünberg Institute – Neuromorphic Software Eco Systems (PGI-15) – aims to design computing algorithms and hardware architectures inspired by the biological brain, thereby closing the gap between the computational abilities of modern computers and those of the brain. To expand this research to large-scale transferable models and enable their compression towards brain-inspired hardware, PGI-14 and PGI-15 led by Prof. Dr. John Paul Strachan and Prof. Dr. Emre Neftci are seeking a PhD student. You will be jointly employed at PGI-14 and PGI-15.
We are offering a
PhD Position – Model Compression, Transfer Learning and Local Learning for Large-Scale AI Your Job:
Devising local learning algorithms that scale to very large neural networks
Development of model compression techniques that reduce the footprint of large neural network models, using parameter and state discretization and knowledge distillation
Model compression, distillation, and mapping for non-von Neumann hardware equipped with emerging memory technologies (e.g. memristors)
Continual learning via compressed model distillation into parent network in federated learning settings
Support in the dissemination of software tools and concepts
Collaboration with researchers at the Jülich Supercomputing Center
Supervision of student projects and BSc / MSc theses
Writing of research articles and regular participation in international conferences to present your work
Your Profile: This position is ideal for a person with deep learning experience seeking to handle large-scale models for the benefit of real-world applications with state-of-the-art neuromorphic edge devices.
Master's degree in physics, computer science, mathematics, electrical / electronic engineering, or a related field
Familiarity with resource-aware or distributed machine learning (ML) techniques (e.g. knowledge distillation, transfer learning, sparsity, neural architecture search)
Strong programming skills in ML frameworks and experience with structured networks (e.g. ConvNets, RNNs, Graph Nets, Autoencoders)
Solid knowledge of and experience in programming (e.g. Python, C++)
Practical knowledge of neuromorphic hardware, edge deep learning accelerators, or emerging memory technologies (e.g. memristors) is a plus
Ability for collaborative work, interdisciplinary and cross-topical thinking
Very good communication skills in English, both spoken and written; PGI-15 offers an English speaking environment, therefore German language skills are not required
Our Offer: We work on the very latest issues that impact our society and are offering you the chance to actively help in shaping the change! We offer ideal conditions for you to complete your doctoral degree:
A world-leading, interdisciplinary, and international research environment, provided with state-of-the-art experimental equipment and versatile opportunities to grow as a curious researcher
An interdisciplinary and collaborative work environment, including researchers at the following institutes: Neuromorphic Hardware Nodes (PGI-14), Electronics Materials (PGI-7), the Institute of Neuroscience and Medicine – Computational and Systems Neuroscience (INM-6), the Jülich Supercomputer Center (JSC), and the Faculty of Electrical Engineering and Information Technology at RWTH Aachen
30 days of annual leave and provision for days off between public holidays and weekends (e.g. between Christmas and New Year)
Further development of your personal strengths, e.g. through an extensive range of training courses; a structured program of continuing education and networking opportunities specifically for doctoral researchers via JuDocS, the Jülich Center for Doctoral Researchers and Supervisors: https://www.fz-juelich.de/en/judocs
Targeted services for international employees, e.g. through our International Advisory Service
The position is for a fixed term of three years, with possible long-term prospects. Pay will be in line with 75% of pay group 13 of the Collective Agreement for the Public Service (TVöD-Bund) and additionally 60% of a monthly salary as special payment ("Christmas bonus"). Pay higher than the basic pay may be possible. Further information on doctoral degrees at Forschungszentrum Jülich including our other locations is available at https://www.fz-juelich.de/gp/Careers_Docs.
Place of employment: Aachen
We welcome applications from people with diverse backgrounds, e.g. in terms of age, gender, disability, sexual orientation / identity, and social, ethnic and religious origin. A diverse and inclusive working environment with equal opportunities, in which everyone can realize their potential, is important to us.
We look forward to receiving your application. The job will be advertised until the position has been successfully filled. You should therefore submit your application as soon as possible via our Online Recruitment System!
Questions about the vacancy? Please feel free to contact us via our contact form. Please note that for technical reasons we cannot accept applications via email.
www.fz-juelich.de
# 10 BEST EMPLOYERS IN GERMANY 2022

Get job alerts
Create a job alert and receive personalized job recommendations straight to your inbox.
Create alert