Research Associate / Postdoc – Research Data in Experimental Materials Research
Employer

Forschungszentrum Jülich GmbH

Location

Germany (DE)

Salary

the position is placed in pay group EG 13 TVöD-Bund

Closing date

Jan 16, 2022
View more
Discipline

Job Type

Organization Type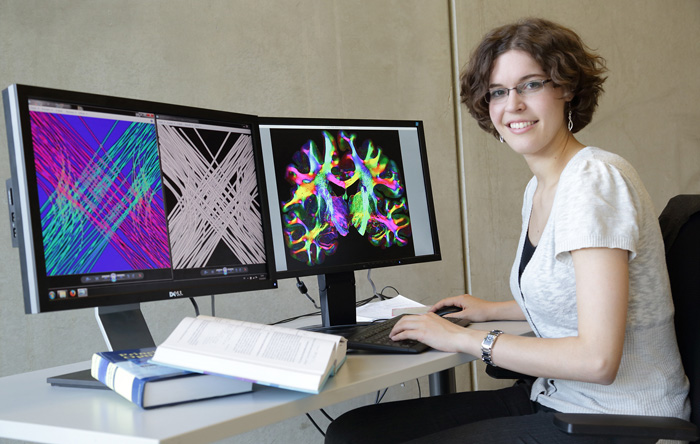 Conducting research for a changing society: This is what drives us at Forschungs­zentrum Jülich. As a member of the Helmholtz Association, we aim to tackle the grand societal challenges of our time and conduct research into the possibilities of a digitized society, a climate-friendly energy system, and a resource-efficient economy. Work together with around 6,800 employees in one of Europe's biggest research centres and help us to shape change!
At the Institute of Energy and Climate Research – Microstructure and Properties of Materials (IEK-2) – we develop and characterize high-performance materials and composites for energy conversion and storage systems. Research Data Management and Software play an ever increasing role in all scientific domains. In experimental science, specific obstacles (e.g. highly distributed data creators and proprietary data) hinder the fast-paced increase of research data management and data science. At IEK-2 we work towards reducing these obstacles as well as increasing the benefit for the researchers.
Support our team as
Research Associate / Postdoc – Research Data in Experimental Materials Research Your Job:
This project is part of the NFDI-MatWerk initiative (https://nfdi-matwerk.de) of the National Research Data Infrastructure (NFDI), which focuses on the digitalization of materials science and engineering. In cooperation with more than thirty participating institutions all over Germany, we develop tailor-made software tools, infrastructure concepts, and knowledge graphs. Within the NFDI-MatWerk initiative, we will map the complex relationships between different types of materials data and make them usable in order to achieve synergy effects between different research groups and scientific disciplines.
You will work on the following tasks:
Design and implementation workflows for selected experimental devices, e.g. tensile testing equipment, nano / micro indenters, electron microscopes
Development of generic workflows with focus on identification and automatic extraction of relevant data and metadata
Creation and development of tools facilitating the generalization and standardization of analysis methods accounting for different data formats and automatically extracting the metadata
Development and implementation of tools (including a graphical user interface) that connect to existing services
Contribution to the further development of digital lab notebooks, e.g. documentation support, back-end / front-end and mobile development
Advocating for the FAIR principles and contributing to training about research data management and electronic lab notebooks
Participation in project meetings and coordination with internal and external partners
Presentation of results at conferences and workshops, networking with national (NFDI, HMC) and international (RDA, EOSC) initiatives
Your Profile:
We are looking for colleagues, who are enthusiastic to actively promote the digitalization of materials science and engineering.
Excellent university degree (master or diploma) in materials science, physics, mechanical engineering, computational science, or equivalent as well as doctoral degree in a relevant field
Proven experience in programming in MATLAB, C, C++, Python, or/and JavaScript
Knowledge of software tools for version control and unit testing
Interest in user experience and graphical user interfaces
Interest in experimental research
Very good skills in spoken and written English
Personal qualities such as dedication, motivation, and initiative are valuable
Excellent cooperation and communication skills and ability to work as part of a team
Our Offer:
A highly motivated group as well as an international and interdisciplinary work environment at one of Europe's largest research centers
Outstanding scientific and technical infrastructure
Comprehensive training offers and individual opportunities for personal and professional development
Opportunities to participate in and contribute to (international) conferences and workshops
Flexible working hours and opportunities to reconcile work, family and private life, such as the option off slightly reduced working hours
Dedicated services for international employees, e.g., through our International Advisory Service
The position is limited until September 30, 2026 with the possibility to extend if scientific progress and funding permit. Remuneration and social benefits are in accordance with the Collective Agreement for the Public Service (TVöD-Bund); depending on the existing qualifications and assigned tasks, the position is placed in pay group EG 13 TVöD-Bund.
This job offer aims at candidates with experience in the fields of materials science and physics, who have a proven interest in working on topics related to computer and information science.
For further preliminary inquiries about the job profile, please use our contact form.
Forschungszentrum Jülich promotes equal opportunities and diversity in its employment relations. We also welcome applications from disabled persons.
We look forward to receiving your application until February 1, 2022 via our Online Recruitment System!
Questions about the vacancy?
Get in touch with us by using our contact form. Please note that for technical reasons we cannot accept applications via email.
www.fz-juelich.de
Get job alerts
Create a job alert and receive personalized job recommendations straight to your inbox.
Create alert