Research Software Engineers
Employer

Forschungszentrum Jülich

Location

Garching bei München, Bayern (DE)

Salary

Salary in conformity with the Collective Agreement for the Civil Service (TVöD)

Ref

2020-424

Discipline

Position Type

Organization Type

Job Type
Conducting research for a changing society: This is what drives us at Forschungs­zentrum Jülich. As a member of the Helmholtz Association, we aim to tackle the grand societal challenges of our time and conduct research into the possibilities of a digitized society, a climate-friendly energy system, and a resource-efficient economy. Work together with around 6,400 employees in one of Europe's biggest research centres and help us to shape change!
The Jülich Centre for Neutron Science (JCNS) operates at the Heinz Maier-Leibnitz Zentrum (MLZ) in Garching near Munich a suite of high performance neutron scattering instruments. It provides access to these instruments for scientists from universities and research institutions in Germany and throughout the world. Within the user program more than 1,000 scientists visit the MLZ every year to perform experiments in the physical, chemical, biological and materials sciences. In addition, the JCNS is actively pursuing a research program in the field of soft matter science and condensed matter physics.
In the Scientific Computing Group of JCNS at MLZ we develop open-source software for the analysis of scattering experiments. We support instrument users, and participate in exemplary data analyses. We also closely cooperate with other European research centres.
We are looking to recruit two
Research Software Engineers
Your Job:
Your work within the MLZ Scientific Computing Group will focus on our software BornAgain. Originally written for grazing-incidence small-angle scattering, this software is currently being extended to off-specular scattering and reflectometry. You will participate in the rewriting of the GUI, and in extensions of the kernel. Your main task will be coding and engineering in C++. You also participate in user support, which occasionally leads to scientific collaborations. With time, you will take over responsibility for software architecture, documentation, theory.
Your Profile:
Master of Science or Engineering
PhD and strong publication record would be a plus
Demonstrable experience in software development with modern C++
Interest in abstract scientific applications
Fluent written and spoken English
Experience with some of the following: Python, Qt, CMake, git; test-driven development, cross-platform development; numerical mathematics, condensed-matter physics, scattering, spectroscopy, crystallography
Our Offer:
Challenging and varied work in a growing multicultural team
Visibility of our products in the web, through scientific publications, and at schools and conferences
Flexible working hours and various opportunities to reconcile work and family life
Full-time position with the option of slightly reduced working hours and 30 days of annual leave
Employment for a fixed term of three years with possible longer-term prospects
Salary and social benefits in conformity with the Collective Agreement for the Civil Service (TVöD)
For candidates with pertinent job history, an additional temporary IT specialist allowance or immediate permanent employment may be considered
Place of employment: Garching, Munich metropolitan area, Germany
Forschungszentrum Jülich promotes equal opportunities and diversity in its employment relations. We also welcome applications from disabled persons.
We look forward to receiving your application until 24.01.2021 via our Online Recruitment System!
Questions about the vacancy?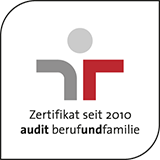 Get in touch with us by using our contact form.
Please note that for technical reasons we cannot accept applications via email.
www.fz-juelich.de
Similar jobs
Munich (Stadt), Bayern (DE)
The position is a tenured W3 position
Technical University of Munich (TUM)

Eindhoven, Lyngby, Paris, and Munich
Salary following local postdoc scales + dedicated research and collaboration & travel budget
Eindhoven University of Technology

Munich (Stadt), Bayern (DE)
The position is a tenured W3 position.
Technical University of Munich (TUM)
More searches like this